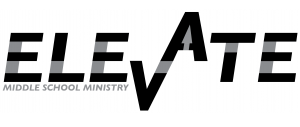 Student ministry at FBC encompasses 6th – 12th grades. Our middle school ministry is called Elevate and is for 6th – 8thgraders. Our high school ministry is called The Edge and is for 9th – 12th graders.
Currently, all students meet together Sunday evenings for a time of connecting and Bible study. Sunday mornings they stay in the adult worship with their parents.
We are looking forward to starting our fall evening schedule September 12th. Contact Pastor Jim for the details.