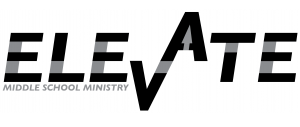 Student ministry at FBC encompasses 6th – 12th grades. Our middle school ministry is called Elevate and is for 6th – 8thgraders. Our high school ministry is called The Edge and is for 9th – 12th graders.
Currently, all students meet together during the Sunday morning worship service for a time of connecting and Bible study. They will start in the adult worship service and will be dismissed at the appropriate time each week.
Students currently in 8th – 12th grade are also invited to attend small group meetings on Sunday evenings.  The spring semester of 2020 we are studying  "Is the Bible Reliable? building the historical case"
Every 4 – 6 weeks there is a social function where students can connect relationally in a fun and safe environment.