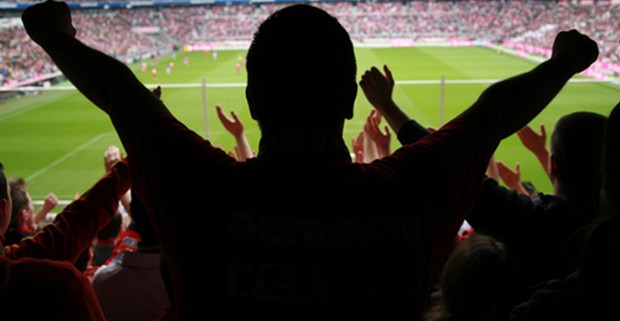 There is no lack of zeal these days. People are fired-up about politics or college championships or a favorite hobby, even a favorite newscast. Do you want to know what stokes someone's zeal?—just watch their posts on Facebook. It's bound to leach out.
I want to lobby here for well-placed zeal.
The Bible urges us to set our focus on one main thing: the kingdom of God. That is, the things that God thinks are most important.
You can probably quote from Matthew 6… "seek first the kingdom of God and his righteousness."  That's not just a memory verse, it's a way of life: reading about and thinking about and busy about the expanding kingdom of God on planet earth.
I've got to ask myself, "Sam, is this what fires you up?"
I was recently struck by Jesus' admonition to one church: "be zealous and repent!" (Revelation 3:19). He said this to certain professing Christians who had grown indifferent about the things Jesus thought were important.
They had a misplaced zeal about the wrong things instead of a well-placed zeal about the important things.  The Laodicean Christians were zealous about managing their stuff and being fashionable and seeking a fulfilling career.
Jesus had a very strong correction: "you don't know that you are wretched, pitiful, poor, blind and naked."
"Be zealous and repent!" he commanded them. That is to say, "Turn away from the things the world gets excited about and seek first Jesus."
---
I imagine that hits close to home for many of those reading this blog:
"Be zealous and repent!"
---
A Puritan named Samuel Ward helps us understand this kind of zeal: "It is a spiritual heat wrought in the heart of man by the Holy Ghost, improving the good affections of love, joy, etc., for the furtherance of God's glory, His word, His house, His saints, and the salvation of souls; directing the contrary of hatred, anger, grief, etc., towards God's enemies, the devil, his angels, sin, the world, with the lusts thereof."
So, what gets you fired-up these days?
http://fbcbridgeport.org/wp-content/uploads/sports-fans-1.jpg
350
620
Sam Schwenk
http://ecbiz194.inmotionhosting.com/~fbcbri6/wp-content/uploads/FBC-logo-header-01-01-300x59.png
Sam Schwenk
2016-04-01 13:50:29
2016-04-06 23:47:39
What Fires You Up?