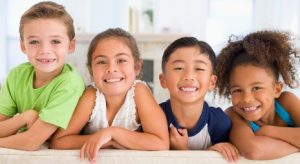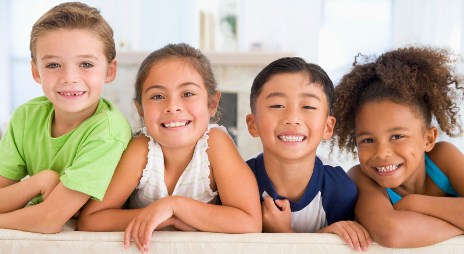 As a Family Ministry Pastor, parents are quick to come to me on any number of child rearing questions. One that comes frequently, and usually around the time the church is planning a communion or baptism service, is "How do I know if my child is ready to …?" How do we know if they understand? When are they old enough?" Of course, their underlying question is, "How do I know if my child's faith is real?
Please resist the urge to dissect the wording of their questions. Instead let's focus more specifically on the root questions. Are they a Christian? If not, what do I need to do to help them become one?
Wouldn't it be nice if someone would write a book entitled "Ten Steps To Raising A Christian Adult: From Birth to Adulthood"? This book would spell out a foolproof way to ensure parents that their children are born again Christians. Unfortunately, even the best book ever compiled on the subject only put it in the form of a proverb.
Train up a child in the way he should go; even when he is old he will not depart from it.
Proverbs 22:6
You heard me correct, this is a proverb, not a promise. So with that in mind, as parents, what are we to do when it comes to the gospel and our children? Let me start with two bits of information that will take you a long way in your journey for the answer. First, this is not the "end all, be all" document you may have been looking for. This writing has not been tailored to your specific child's needs. As parents, I am sure you have discovered that no two kids learn the same. What has worked for one will not work for the next, and if you get the first two figured out, whatever you do, don't have another! For those brave enough to try filling the quiver (Psalm 127:5), you are on your own. All joking aside, I think you get the point. All children are unique and will respond to the gospel message in their own way.
Second, take to heart 2 Timothy 2:15:
Do your best (KJV says to "study") to present yourself to God as one approved, a worker who has no need to be ashamed, rightly handling the word of truth.
Please don't take my word for it! Study, search it out; see what God has to say about training up children. It is so easy to fall into the habit of looking for the quick fix. Confession: I'm there too. Just "Google it," find the answer and move on. That is the way I would like to do life. But we can cheat ourselves out of real learning when we do things that way.
So let's get to the point. I will address the topic with a series of questions which I will seek to answer as we go along.
When should we start talking to our child about the gospel?
Though I have no scriptural or even scientific backing for this, my answer is you can never start too soon. Some parents talk to, sing to and even place headphones on mom's tummy as soon as they find out they are pregnant. Why not tell your unborn child that God loves them even more than mommy and daddy and sent his Son to die for them because they are being born a sinner in a sin filled world. (Please focus on the love part at this stage) Maybe you are past that stage and you have a preschooler. Talk about God and how much he loves us while you are eating together or as you put them down for a nap or as you are driving to the store to get milk. (Deut. 6:4-9)
You don't have to go through the whole plan of salvation in one sitting. Make it a part of your daily conversation. Your child should understand that Jesus isn't someone we only talk about on Sunday, when we are at church.
As our children reach elementary age they move into the stage in life where they understand the meaning of trust. This is when we need to begin to talk more about our need to place our faith in Jesus Christ, to trust in Him, and what he has done for us on the cross by taking the punishment for our sin that we deserved.
If your children are older, start where they are and do it today. You will never have more time than you do right now to impress upon your children the truth of the gospel.
How much do they need to understand to be a Christian?
What a great question! The truth is, it's the same thing every adult needs to know. God doesn't have a different standard for children than He does for adults, just as He didn't have a different standard for those who lived during the Old Testament compared to those who live during the New Testament.
So let's walk through the steps of salvation.
GOD RULES:
First things first-salvation begins with God. God created Adam and Eve. As the creator, God has the right to make the rules He wants us to live by. When He created people, there was no sin in the world. (Revelation 4:11)
WE SINNED:
However, Adam and Eve did not obey God. God told them, even before they sinned, that they would be punished if they disobeyed him. (Genesis 2:16-17) They sinned, and as a result everyone born after them sins. (Romans 3:23) What is the punishment for sin? (Romans 6:23a) Death. The important thing for them to understand and admit is that they have sinned. And because they have sinned, they deserve to be punished by God. The punishment is death, being separated from God forever and ever. God calls this place hell.
GOD PROVIDED:
Even though we are the ones who sinned and deserve to be punished, God loves us so much that He sent his son Jesus to take our punishment. (John 3:16) Jesus, God's sinless Son, died on the cross so we wouldn't have to be separated from him. (Romans 6:23b)
JESUS GIVES:
When Jesus, who had never sinned, gave his life on the cross for us, He was offering the opportunity for us to be forgiven, seen by God as if we had never sinned. Jesus took our sin and offers us his sinlessness. (2 Corinthians 5:21)
WE RESPOND:
Even though God offers forgiveness of sin to everyone, we all have a choice to make. Will we accept God's forgiveness, allowing Jesus to take our punishment, or will we ignore and/or reject what He has done for us? If we ignore and/or reject it, we will still have to be punished for our sins, resulting in an eternity in Hell. (Romans 10:9-10; 13)
Of course there are many more verses that we can add to support these points and I invite you to make a list of your own as you look deeper into the subject.
How can we be sure that our child is a Christian?
So your child has shown an interest in spiritual things, you have taken the opportunity to share the gospel with them (most likely on numerous occasions) and now you are wondering if they are really a Christian or if there is something more that you need to do?
As parents, the concern about the spiritual condition of our children may be a question (in the back of your mind at least), that you will live with your entire life. The reason for this is that the decision to place one's trust in Jesus Christ is a personal decision between that person and God. Perhaps you are like me and there have been times that you have looked at your own life and asked if you were really a Christian. If that is true of us, how can we know for sure when it comes to our children?
My quick answer is, you can't. Hang with me as I try to help you understand.
As I have already said, because of the personal nature of this decision it is between them and God. He is the judge and the only one who truly knows the heart of our children. He does give us some words of guidance on the subject though.
First, let's not be too quick to emphatically state whether or not someone else is a believer. Look at what Jesus taught in his parable found in Matthew 13:24-30.
He put another parable before them, saying, "The kingdom of heaven may be compared to a man who sowed good seed in his field, but while his men were sleeping, his enemy came and sowed weeds among the wheat and went away. So when the plants came up and bore grain, then the weeds appeared also. And the servants of the master of the house came and said to him, 'Master, did you not sow good seed in your field? How then does it have weeds?' He said to them, 'An enemy has done this.' So the servants said to him, 'Then do you want us to go and gather them?' But he said, 'No, lest in gathering the weeds you root up the wheat along with them. Let both grow together until the harvest, and at harvest time I will tell the reapers, "Gather the weeds first and bind them in bundles to be burned, but gather the wheat into my barn."
Do you see what is happening here? In this parable the good seed of the gospel is sown and then the evil one comes and sows another, bad, seed in the same field. When that seed grows up it looks a lot like the good wheat that was originally planted. When the servants ask their master if he wants them to go through and separate the two by pulling out all of the bad plants, what is his response? "No, lest in gathering the weeds you root up the wheat along with them. Let both grow together until the harvest," At that time the reaper will separate the good first and then the bad.
He is saying that he is the only one who can do the job correctly-only he can be the judge of what/who will be saved and what/who will be burned up.
As parents, that doesn't seem to answer our question completely, does it? If anything, it may have muddied the water. Let keep going. He gives us more guidance.
Although he tells us we aren't able to know for sure where they stand, he does tell us that there is an evidence of salvation that can be seen in the lives of those who are his children.
My little children, I am writing these things to you so that you may not sin. But if anyone does sin, we have an advocate with the Father, Jesus Christ the righteous. He is the propitiation for our sins, and not for ours only but also for the sins of the whole world. And by this we know that we have come to know him, if we keep his commandments. Whoever says "I know him" but does not keep his commandments is a liar, and the truth is not in him, but whoever keeps his word, in him truly the love of God is perfected. By this we may know that we are in him: whoever says he abides in him ought to walk in the same way in which he walked.               1 John 2:1-6
There is so much to talk about in this passage, but I will make a quick fly by.
My little children – John is addressing believers, most likely believers that he led to faith in Christ.
The reason he wrote this was to guide them away from sin, not to prove whether or not they were sincere in their faith.
Since they will sin, they have an advocate with the Father. They are not left to fend for themselves. Their advocate and defender is Jesus Christ – the one who took the Father's wrath for them.
Because he has already stated that everyone is going to sin, the statement "Whoever says 'I know him' but does not keep his commandments is a liar, and the truth is not in him" can't mean that every time your child sins it proves their profession of salvation was meaningless.
Ephesians 2:8-9 says, "For by grace you have been saved through faith. And this is not your own doing; it is the gift of God, not a result of works, so that no one may boast." Clearly this states that works have no part in our child's redemption.
You might be thinking of the passage in James 2:17 that says, "So also faith by itself, if it does not have works, is dead." That seems to sound like works does have a part in salvation. Is this a contradiction to the verses in Ephesians we just looked at?
To answer that question let's look at the principle of cause and effect. We all know how this works. Something happens when fire comes in contact with gasoline (the cause), the gasoline ignites, usually resulting in an explosion (the effect).
So let's apply this to our children's spiritual lives. Which of these two scenarios is correct?
Our child is good. In fact, they are so good that they suddenly believe Jesus to be who he claims to be and realize their need of his atoning work on the cross. Cause – good works: Effect – believing in Jesus for salvation.
Our children hear the truth of who Jesus is and that they are a sinner in need of a savior and place their trust in Him. As a result their behavior changes as they seek to obey him. Cause – Believe in Jesus as their savior: Effect – a changed life
What a no brainer; right? It's the second one. Their faith in Jesus is what causes them to be obedient. True faith produces a desire to obey. But what if we don't see a change in their behavior? Or maybe they change for a season and then we see evidence that they are doing some of the same sins they used to do.
I remember when our boys were young and got chickenpox. This wasn't a pleasant time. Those things were everywhere and, of course, both kids couldn't get them at the same time so we could all be miserable together. Granted, it was much more irritating for the boys as they dealt with it than it was for us as parents, but still… The good thing is that they made it through and, after a season, were given a clean bill of health. Do you think the next time one of our boys had a pimple that we ran around the house yelling, "They're back, they back! Call the doctor, get a medic. Our child is doomed! He was never cured of those nasty Chickenpox!" No. We looked at it. We washed it. We treated it. And waited to see what it was. Was it really Chickenpox or was it just a pimple? Guess what? It was a pimple.
I would encourage parents to do the same thing. Once your child has professed Christ as their Savior, celebrate the moment with them. Encourage them. Reassure them of how much God loves them. Talk to them about the promises of God – one of which is that He will never leave them or forsake them. If they are old enough to understand it, talk about how the Holy Spirit seals them in Christ. Talk about baptism and what it means as well as communion.
My words of advice are, we know our child better than anyone else on earth. When all is said and done, remember that our job isn't done: we need to continue to pray for the spiritual growth of our children, live out our faith in front of our child, and be ready to share the truth of the gospel over and over so they don't forget it and the seed be taken away.
What do I mean when I say the seed be taken away? They can't lose their salvation, can they? No – those who have placed their faith in Jesus Christ are indeed sealed by the Holy Spirit. Just as works cannot save our children, it isn't works that keeps them saved. It is the promises of God that we trust in, not ourselves.
The reason I say the seed may be taken away is because, as we share the gospel message, be it with our children or a stranger on the street, we are sowing and tending seeds already sown. Those seeds fall on all kinds of soil. We don't know the condition of our child's heart, but one thing is for sure – we don't want to do anything what would turn their heart away from God or give them a false understanding of their condition before God. Wouldn't it be beyond tragic if we were to tell our children their whole life that they were a Christian because WE remember praying with them as they placed their faith in Christ, but they remember none of it other than what we have continually told them?
We cannot will our children into a relationship with God. We can't nag, instruct or even love them into a relationship with Him. This is a decision they must make for themselves. We can pray for them, love on them and give them the information and instruction they need from the Word of God about who God is, that sin is in the world and their life has separated them from Him and their need to deal with the punishment for their sins. But they must own their decision.
What about the "Sinners' Prayer"?
If you haven't stoned me yet, know that I am ready.
I will start by saying that I haven't seen the sinner's prayer used while witnessing in any translation of the Bible. Nowhere does the apostle Paul sit down with a tax collector and say, "Just repeat after me." On the same note, nowhere in the Bible does Paul sit down with a child of any age, and share the gospel. Does that mean we should not share the gospel with our children, or a neighbor's children? No.
Because there is no biblical basis, one way or the other, what I am about to share is my own opinion on the matter and I welcome you to agree or disagree. Ready?
I am OK with parents using the sinners' prayer as long as it is done well.
What does that mean?
The gospel has been clearly presented
The child is able to explain why they need to believe in Jesus
The child is the one driving the conversation, not the parent
It is used as an aid for the child as they express their thoughts to God
What it is NOT
The closing of the gospel conversation with your child: "OK, now we have to say this prayer."
Words that the child can't easily explain – why they just did what they did after they have said amen
Followed by writing the date in the front of a Bible or scrapbook so everyone remembers when we did it
When I use the sinner's prayer it is because I am talking to a young child who is wrestling with a big decision. This child doesn't have the experience that an adult has to express themselves. Let's face it, we all know adults who don't like to pray aloud. Why? Because they might say something that would make them sound silly or that would be said incorrectly.
The reality is that it isn't the prayer that saves them anyways but a heart surrendered to God that has realized that without Jesus Christ they are without hope. I firmly believe the heart of the individual is redeemed before the words of the prayer are ever uttered.
Parents, we have been given an opportunity like no other with each child we are given. I pray that this will give you clarity, direction and vision as you strive to raise your child to love God with all their heart, soul, and might.
http://fbcbridgeport.org/wp-content/uploads/Doorways-Childrens-Services.jpg
254
464
Jim Whittaker
http://ecbiz194.inmotionhosting.com/~fbcbri6/wp-content/uploads/FBC-logo-header-01-01-300x59.png
Jim Whittaker
2016-12-14 13:22:30
2017-02-02 19:39:43
The Gospel and Our Children